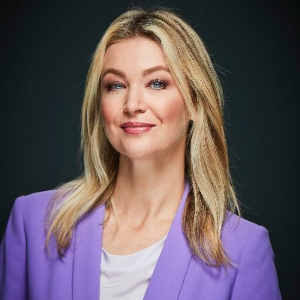 Courtney La Bau is the CEO and founder of CLB Global Strategies, a consulting firm specializing in national security issues. Across more than 20 years, La Bau has worked in senior roles on behalf of the federal government, think tanks, law enforcement agencies, and the private sector. During this time, she created and led numerous initiatives to build civil society, community resilience, and counter all forms of extremist narratives. She has travelled the world interviewing currently incarcerated and former extremists, and has a demonstrated passion and commitment to breaking down silos and enhancing equity in our communities. Courtney is currently an appointed Commissioner for the City of Los Angeles, serving a five-year term on the Los Angeles City Ethics Commission. 
Before her current role, La Bau served as the Chief Global Strategy Officer for Neocova. She was responsible for the overall strategy of the organization's international work, assessing and creating strategy for regions around the world based on the political, economic, and business environments of each new market. She also oversaw the DC public affairs efforts and political connectivity for the company.
La Bau is the former Vice Chair of Emerge California and has worked on numerous political campaigns advising candidates on extremism and terrorism issues. She is a Political Partner for the Truman National Security Project and co-head of the Homeland Security & Community Resilience Group.